Views of the GarageMahal
After completion of the second floor in my new garage, I could finally begin construction of the M&CRR layout. Here are a few photos.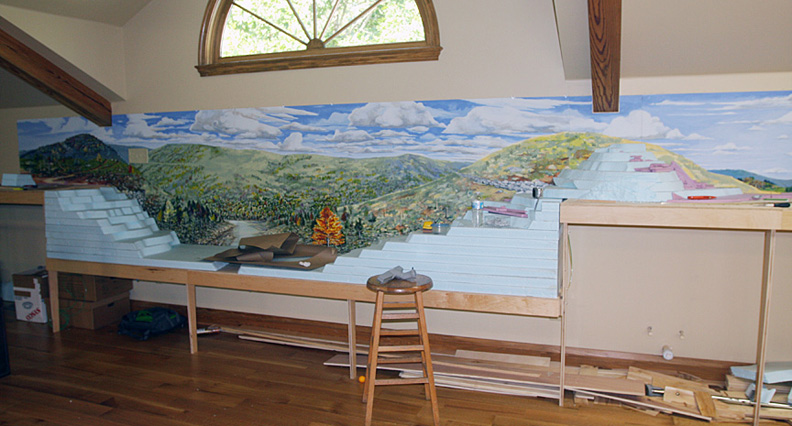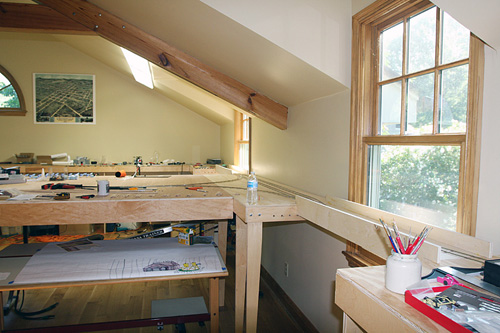 More Views - November 2011
Getting close to wiring a section - so progress is happening. We pasted several images together to get a couple of rough panoramas of the whole layout. If you CLICK on either of these first two images below you will open a window with a larger view you can scroll.

Raccoon Gorge is seen above and the peninsula to the left will be Chattanooga.